Author: Maria Grace
Narrator: Benjamin Fife
Length: 9 hours 38 minutes
Series: Jane Austen's Dragons, Book 2
Publisher: Maria Grace
Released: Dec. 4, 2019
Genre: Epic Fantasy


Darcy thought his problems were over when Pemberley hatched and successfully imprinted on humans. But baby dragons prove far more difficult than any dragon lore prepared him for. Only Elizabeth Bennet's notes offer him any help. When his imperious Aunt Catherine takes matters into her own hands, things take a turn for the worse and Pemberley's life hangs in the balance. He desperately needs more of Elizabeth's help, but she ignores all of his requests.

Elizabeth, though, has problems of her own. After the Bennet family dragon sent Pemberley away, life at Longbourn was supposed to return to normal and Elizabeth get on with the all-important business of marrying the heir to her father's estate. Except that he is the last man in the world whom she could ever be prevailed on to marry – a bumbling, addle-pated dragon-hater who demands she gives up the dragons she lives for.

Can she, with the help of her dragon friends, find her way back to Pemberley before they both suffer their fate from the Dragon Entail?

Jane Austen meets Anne McCaffrey's Dragon Riders of Pern. A must-listen for Pern fans.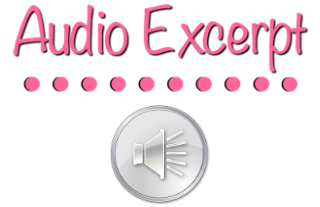 Five time BRAG Medallion Honoree and #1 best selling Historical Fantasy author, Maria Grace has her PhD in Educational Psychology and is a 16-year veteran of the university classroom where she taught courses in human growth and development, learning, test development and counseling. None of which have anything to do with her undergraduate studies in economics/sociology/managerial studies/behavior sciences. She pretends to be a mild-mannered writer/cat-lady, but most of her vacations require helmets and waivers or historical costumes, usually not at the same time.
She writes gaslamp fantasy, historical romance and non-fiction to help justify her research addiction.

Benjamin Fife has always had a passion for learning. With a mind that remembers all sorts of numbers and useless trivia, he regularly wins local radio shows and enjoys confusing people with sci-fi quotes.
Fife grew up in Southeast Idaho. He attended college at Idaho State University, where he met his future wife in their music theory class. They have been married nearly 20 years and now have six children and a whole menagerie of animals. When their oldest daughter was three or four years old they started reading aloud from novels every night at bedtime, and have continued the tradition ever since. The family loves exploring various worlds and topics through Fife's wonderful reading skills, which get better every year. They all have his Christmas Carol voices memorized (and the older kids are known to quote along with portions), since he has read it to them every December.
Benjamin enjoys all kinds of sci-fi and fantasy – both books and shows, is an extreme eclectic music lover, and prefers his chocolate to be of the 90% cocoa variety. Above all, he loves to be with his family. He loves recording audio books, and is delighted to tell people, "I've finally found what I want to be when I grow up!"

So now to Longbourn. I love this book. I won't lie though I really wanted to slap Elizabeth around at the beginning, but then she grew some balls… you know what I mean! Once she got a backbone towards a few characters, I couldn't help but root for her. Now Mr. Darcy also annoyed me a bit. He was always putting things off. When he finally came around, I just wanted to scream that it was about Damn time! Ugh! Honestly though the story wouldn't have been as good as it was without their hesitant behaviors.
Now as far as the writing itself, Maria Grace is absolutely amazing! Seriously, not a bad thing to say. She does an amazing job at bringing the characters to life. The characters have so much palpable emotion which I know could not have been portrayed properly without the help of our amazing narrator, Benjamin Fife! This dynamic duo makes this book absolutely perfect!
The production is was perfect, no hiccups throughout that I can recall. I honestly just cannot wait to read the next installment. If you love the classics and have a love of all things paranormal then you won't want to miss out on this enchanting series. It's absolutely amazing! Oh, and can't forget our dragon friends! This story wouldn't be the same without them. I love the dragons… well most of them.
I received this audiobook as part of my participation in a blog tour with Audiobookworm Promotions. The tour is being sponsored by Benjamin Fife. The gifting of this audiobook did not affect my opinion of it.

Prize: Custom Statue of the Dragon 'Pemberly'

Jane Austen's Dragons Giveaway: Custom Statue of the Dragon 'Pemberly'


Plugging you into the audio community since 2016.
Sign up as a tour host here.