Author: C.L. Schneider
Narrator: Cassandra King
Length: 15 hours 25 minutes
Series: Nite Fire, Book 2
Publisher: C.L. Schneider
Released: Jan. 25, 2020
Genre: Urban Fantasy


If anyone can tell the difference between monsters and humans, it's Dahlia Nite. For nearly a century, she's hunted one to protect the other. Safeguarding humanity from the creatures that slip through the torn veil between the worlds. Creatures like her.

But the lines are blurring. As people begin mutating and combusting on the streets, Dahlia realizes a strange affliction has descended upon Sentinel City. The mysterious ailment strikes all walks of life, from the posh high-end nightclub district to the homeless community. Its victims, driven to random acts of savagery, are drawing attention too fast to cover up.

Assigned to the case, Dahlia and her human partner Detective Alex Creed investigate the deaths. But all they have are questions, bodies, and a public on the verge of panic. Working behind the scenes with her self-appointed sidekick Casey Evans, Dahlia struggles to discover what, or who, is behind the alarming transformations.

As the violence spreads and the mystery unfolds, she wonders: Are the victims still human? Were they ever?

Chain Reaction is the second book in the Nite Fire series.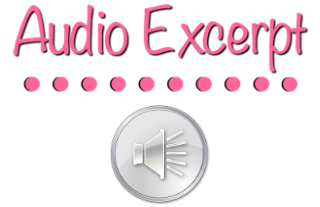 C.L. Schneider is an award-winning author of immersive fantasy fiction, including The Crown of Stones Trilogy and the Nite Fire Series. Born in a small Kansas town on the Missouri river, she penned her first novel at age sixteen on a typewriter in her parent's living room. She currently resides in New York's scenic Hudson Valley with her husband and two sons.
To learn more about C.L. Schneider, and the worlds she creates, visit clschneiderauthor.com where you can read reviews and excerpts, subscribe to her newsletter, and join her Street Team. An active part of the indie author online community, you can often find her on social media, chatting about the daily ups and downs of a writer's life.

Cassandra is a professional actor from New York. She works with a private acting trainer and has been making her way into the voice over world. Becoming an audiobook narrator was a great way to combine her desire to act and her passion for literature. She is currently working on book 2 of the Nite Fire series entitled 'Chain Reaction' as well as a Warhammer 30k fan film called 'Death of Hope'. In addition to reading and acting, Cassandra also enjoys anime, sports, cooking, and traveling.

Wow! When I first started Chain Reaction, I had no idea it could get even better than before. Little did I know, it could. It was amazing!
C.L. Schneider has done such an amazing job writing this series so far. The characters are amazing! I seriously love Creed and Dahlia. I love Evan too, but those two are kick ass awesome! All of the characters are developed amazingly. It's hard to believe even the creatures have so much detail.
To make this audiobook even better, Cassandra King does such a great job portraying these characters in her narration. Each scene is exquisitely detailed. Every time I read one of Schneider's book, or listen to one, I feel as if I'm in the action. I love it! I can easily tell which character is which. I can feel all of the emotion behind the scenes. It's all tangible. I can't imagine this book being much better than it already is.
The overall production is just great. The whole book flows smoothly. The characters are amazing. The action is well portrayed and there is never a dull moment. I am enraptured in this series. Each creature and character just add to the whole story is a new and fun way. I seriously cannot wait to read the next book. Each story just gets better and better. Schneider has such a knack for writing a book that will leave the reader begging for more.
I received this audiobook as part of my participation in a blog tour with Audiobookworm Promotions. The tour is being sponsored by C.L. Schneider. The gifting of this audiobook did not affect my opinion of it.

Giveaway: $25 Amazon Gift Card
Nite Fire Giveaway: $25 Amazon Gift Card


Plugging you into the audio community since 2016.
Sign up as a tour host here.