Author: C. Vonzale Lewis
Narrator: Taylor Barton
Length: 11 hours 17 minutes
Publisher: The Parliament House
Released: Mar. 19, 2020
Genre: Contemporary Fantasy
Smart-mouthed Nicole Fontane has a way of getting herself into trouble. She's been fired from every job she's had but still refuses to work in her father's apothecary shop because of his practice of Earth Magick. On Tulare Island where Nicole grew up, Magick has always been a way of life – one she's determined to avoid at all costs.

With less than 200 dollars in the bank and rent due, Nicole is forced to take a job at Tribec Insurance as a last resort. Little does she realize, the moment she sets foot inside the building, she becomes a pawn. A sinister force has set its sights on her and will stop at nothing to use her in a sadistic game.

Tribec's proprietors, the Stewart family, are curiously preoccupied with the Naqada, the mysterious pre-dynastic Egyptian society. Nicole finds it creepy, but on the bright side, the job reconnects her with her estranged friend, Marta. Yet the eerie atmosphere, disappearing Magick wards, and the smell of blood inside Tribec bring Nicole to a startling conclusion – the Stewarts are practicing Blood Magick, the deadliest of the Five Principles.

By the time Nicole uncovers the truth, Marta and her four children have gone missing, and all signs implicate the Stewarts and an archaic blood ritual to an Old One, a Naqada god imprisoned on Tulare Island. Battling the evil of Blood Magick will demand Nicole to confront a hidden past and unlock the Magick buried within. But can she set aside her deep-rooted fears to work with a team of vigilante Mages? Or will the clock run out on Marta and her children – and on Nicole?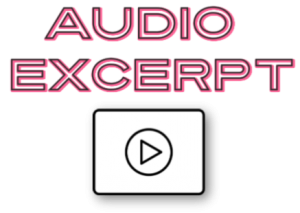 Carla Vonzale Lewis (C. Vonzale Lewis) likes her martini's shaken…never stirred. Though she was born in Georgia, please don't mistake her for a Georgia peach. She's more like a prickly pear. Speaking of being born, someone asked her recently if she remembered her birth, and all she had to say was, "Yes, I do remember that handsy doctor pulling me out into the cold. Right Bastard!!!"
Despite being born in the South, she grew up in the North. California to be exact. And every once in a great while, she gets to experience all four seasons. But mostly, it's just heat.
She published her first short story, MONSTERS, after winning a contest with Filles Vertes Publishing. You should have heard her scream in BJ's when they announced the winners. Third place, but it was still something!
Not long after that, her debut novel, LINEAGE, was released on July 16, 2019 with Parliament House. And she fully intends to ride that joy for the rest of her life.
When she's not concocting her next contemporary fantasy story, she enjoys reading, binge watching shows on Netflix, and trying to convince her husband that getting a dog is a wonderful idea.

Taylor Barton is an introverted Aquarius living out her days just outside of Houston, Texas. Born in Texas but raised in Louisiana she went to college at Louisiana State University and graduated with a BA in Theatre then returned to Texas.
About nine months ago, she was looking for something to do outside of her day job that would combine her love of reading while also using her theatre skills and stumbled into audiobook narration. Thus, a beautiful side hustle was born. She hopes to have this one day be a decent income and ditch her day job to work at home.Fell in love with reading thanks to Harry Potter. Since then it's been a lovely relationship with books. She's drawn to all things fantasy and supernatural. These books give her life and devours them.
When she's not working on audiobooks or reading in general she's watching Netflix, playing video games, arts and crafts, and spending time with her family.

 So I both liked and didn't like this book. Normally I'm all for books with sex scenes, but for some reason it didn't sit right with me in this book. I guess I just felt that the sex wasn't that important to the story, but that's all the beginning seemed to be. With that being said once we finally got through the sex scenes and into the real story the book was awesome.
As far as the overall writing is concerned, C. Vonzale Lewis did a pretty good job. Each scene was well developed. I don't agree completely with the focus of different scenes, but the end was still worth the read. Taylor Barton did a great job with the narration. The story telling flowed well throughout the book. The overall production of the book went well. 
All in all I would have to say that it depends on the reader as to if they would enjoy this book. I could have done without the sexual focus, but otherwise the story was really a good adventure. I do want to read the next installment. I seriously just hope that the story has more substance to it than this book did.
I received this audiobook as part of my participation in a blog tour with Audiobookworm Promotions. The tour is being sponsored by C. Vonzale Lewis. The gifting of this audiobook did not affect my opinion of it.


Plugging you into the audio community since 2016.
Sign up as a tour host here.