Author: Measha Stone
Narrator: Smokey St. Clair
Length: 7 hours 31 minutes
Series: Ever After, Book 1
Publisher: Measha Stone
Released: June 28, 2018
Genre: Romance

Wouldn't you give up everything for the one you love?
When Ellie's father is taken by a group of thugs planning to take his life in exchange for his debts, it's no surprise she goes running straight into the beast's lair. After all, Ellie Stevens has been her father's keeper for as long as she can remember.
However, Ashland Titon isn't a man of mercy. If you owe, you pay. End of story. His unrelenting control has built his empire, and he's not going to give over that power now. But when Ellie charges into his life with her demands and possibilities of sweet surrender, her offer proves too tempting to pass up.
Yet there's more at play here than just working off a debt. There are secrets buried in the shadows and dangerous desires to be explored. While the two of them dance to a sensual beat, outside forces threaten Ashland's empire, and Ellie must decide where her heart truly lies – and what she's truly willing to risk for love.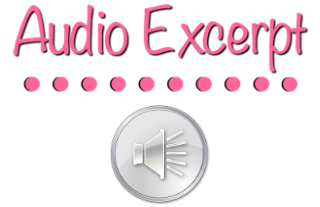 USA Today Bestselling Author Measha Stone is a lover of all things erotic and fun who writes kinky romantic suspense and dark romance novels. She won the 2018 Golden Flogger award in two categories, Best Advanced BDSM and Best Anthology. She's hit #1 on Amazon in multiple categories in the U.S. and the U.K. When she's not typing away on her computer, she can be found nestled up with a cup of tea and her kindle.

When I first started reading Beast I wasn't sure where this story could go. Certainly not my average story to read. I'm a full romance girl. Not to say I don't like a little erotica at times. This book is hot hot hot though.
Well I guess my saying the book is hot is definitely a personal opinion. Not everyone will like the relationship style. However, Measha Stone did a great job capturing the emotion and internal battle of the characters. Smokey St. Clair gave the characters real life! I could definitely go for hearing more books narrated by Smokey! Talk about sizzling narration!
Overall the book was very well written and the narrator was amazing. This amazing duo formed the perfect combination for a seamless production of a very hot story. Believe me this book is full of scenes that will deliver both turmoil and angst and yet still leave you wanting more! I hope you enjoy Beast as much as I definitely did.
I received this audiobook as part of my participation in a blog tour with Audiobookworm Promotions. The tour is being sponsored by Measha Stone. The gifting of this audiobook did not affect my opinion of it.


Plugging you into the audio community since 2016.
Sign up as a tour host here.