Author: Maria Grace
Narrator: Benjamin Fife
Length: 8 hours 11 minutes
Series: Jane Austen's Dragons, Book 1
Publisher: Maria Grace
Released: July 2, 2019
Genre: Epic Fantasy


England is overrun by dragons of all shapes and sizes. Most people are blissfully unaware of them and the Pendragon Treaty that keeps the peace between human and dragon kind. Only those born with preternatural hearing, like Fitzwilliam Darcy and Elizabeth Bennet are able to hear and converse with dragonkind.

When the first firedrake egg laid in a century is stolen from Pemberley, the fragile dragon peace teeters on collapse. Darcy has no choice but to chase down the thief, a journey that leads him to quaint market town of Meryton and fellow Dragon Keeper, Elizabeth Bennet.

Elizabeth shares a unique bond with dragons, stronger than anything Darcy has ever experienced. More than that, her vast experience and knowledge of dragon lore may be the key to uncovering the lost egg. But Elizabeth can't stand Darcy's arrogance and doesn't trust him to care properly for a precious baby firedrake. After all, he already lost the egg once. What's to prevent it from happening again?

Can he win her trust and recover the stolen egg before it hatches and sends England spiraling back into the Dark Ages of Dragon War?

Jane Austen meets Anne McCaffrey's Dragonriders of Pern. A must-listen for Pern fans.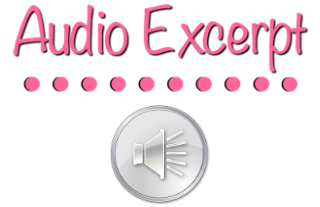 Five time BRAG Medallion Honoree and #1 best selling Historical Fantasy author, Maria Grace has her PhD in Educational Psychology and is a 16-year veteran of the university classroom where she taught courses in human growth and development, learning, test development and counseling. None of which have anything to do with her undergraduate studies in economics/sociology/managerial studies/behavior sciences. She pretends to be a mild-mannered writer/cat-lady, but most of her vacations require helmets and waivers or historical costumes, usually not at the same time.
She writes gaslamp fantasy, historical romance and non-fiction to help justify her research addiction.

Benjamin Fife has always had a passion for learning. With a mind that remembers all sorts of numbers and useless trivia, he regularly wins local radio shows and enjoys confusing people with sci-fi quotes.
Fife grew up in Southeast Idaho. He attended college at Idaho State University, where he met his future wife in their music theory class. They have been married nearly 20 years and now have six children and a whole menagerie of animals. When their oldest daughter was three or four years old they started reading aloud from novels every night at bedtime, and have continued the tradition ever since. The family loves exploring various worlds and topics through Fife's wonderful reading skills, which get better every year. They all have his Christmas Carol voices memorized (and the older kids are known to quote along with portions), since he has read it to them every December.
Benjamin enjoys all kinds of sci-fi and fantasy – both books and shows, is an extreme eclectic music lover, and prefers his chocolate to be of the 90% cocoa variety. Above all, he loves to be with his family. He loves recording audio books, and is delighted to tell people, "I've finally found what I want to be when I grow up!"

Pemberley was truly a delight to read. I won't lie I was skeptical about a classic such as Jane Austen's tale retold with Dragons involved. I am truly sold on the series now! It brings new meaning to the entire story. I honestly can't get enough.
I thought the original version was magical, but honestly, I had no idea just how magical it could get. As a young girl I spent hours watching the classics: Pride and Prejudice, Romeo and Juliet, and so many more. I am sad to say I wasn't big into reading back then. Each classic stole a piece of my heart and left we with many fond memories. This story will now become part of these memories that I hold so dear.
Pemberley: Mr. Darcy's Dragon is extremely well written. Maria Grace has an amazing talent when it comes to creating this reimagined classic. There is so much emotion felt in each word, which I am sure is in part to our amazing narrator, Benjamin Fife. Each part of the story flowed beautifully. There is a ton of adventure to be had from this story. It was very easy to tell when the story was focused on each individual character. I felt as if I was right there experiencing all the heartache, joy and angst with the characters, among many other emotions. I honestly can't imagine this story being told by a better pair than Maria and Benjamin.
The production overall was amazing as well. As mentioned earlier, everything just flowed perfectly. There were evens cracks of thunder in the recording. I love the added effects. This experience from the author and narrator all the way to the production was absolutely perfect. I am so glad I was able to enjoy and review such an amazing story. I absolutely cannot wait time read more about these Dragons and their Keepers. The story can only get better from here.
I received this audiobook as part of my participation in a blog tour with Audiobookworm Promotions. The tour is being sponsored by Benjamin Fife. The gifting of this audiobook did not affect my opinion of it.

Prize: Custom Statue of the Dragon 'Pemberly'
Jane Austen's Dragons Giveaway: Custom Statue of the Dragon 'Pemberly'

Plugging you into the audio community since 2016.
Sign up as a tour host here.