Author: Errin Stevens
Narrator: Sean Posvistak
Publisher: Errin Stevens
Released: Jul. 17, 2019
Series: The Mer Chronicles, Book 3
Length: 11 hours 16 minutes
Genre: Romantic Fantasy


"Falling, falling…. Maya was airborne again, suspended between a landless platform above and an inscrutable expanse of water below." Maya's headlong rush into marriage isn't working out…and it isn't the only collision course she's on these days. Her saltwater distractions aside, her father-in-law wants her gunned down for reasons unknown, and her pesky bodyguard – when he's around – seems intent on drowning her in want and regret.

Maya is desperate to hold onto any small part of herself she understands. When escape becomes her only option, she finds herself in a race against a past – and a man – she can't outrun.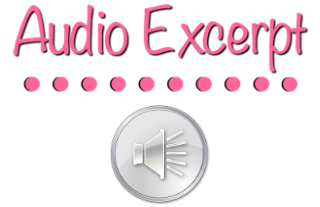 Errin Stevens writes paranormal romantic suspense stories from her home in Minnesota. When not wrestling with unruly narrative – or reading literary and commercial fiction like a fiend – you'll find her poring over seed catalogues (winter) or gardening (the other three days of the year).

Sean is an aspiring game developer who's used his years of work on Youtube to excel at audiobook narration.


Outrush is a very well written addition to this book. From the beginning curve balls were thrown at each of these characters. This strategy allowed for plenty of adventure and angst.
This installment focuses on Maya and her tangled web she began in the previous installment of the series. Aiden and Stuart both play pivotal parts in this story, as well as Stuart's father. This installment brings more of a human spin on this book than I felt the other books did. Personally, I craved the sections that took me into fantasy siren land.
This installment also takes a detour into Peter's life and clearly states that there is more information to come than what we have ever received on him in the past. That's certainly something you don't want to miss.
Errin Stevens did a good job with the writing of this installment. Stevens was able to portray such a variety of emotions through each character. Each scene draws the reader further in and keeps them intrigued. Sean Posvistak is an amazing narrator. Truly, when it comes to a book with tons of characters to differentiate and emotions at every turn you need a strong narrator and Posvistak is definitely that narrator.
Overall the production went quite well. I did get lost a few times, but I'm not sure if that was my audio after I paused and started back up or what. Overall, I liked this book. I wish I had seen a little more growth from Maya as a character, but the book and series make up a wonderful group of tales.
I received this audiobook as part of my participation in a blog tour with Audiobookworm Promotions. The tour is being sponsored by Errin Stevens. The gifting of this audiobook did not affect my opinion of it.

The Mer Chronicles Giveaway: 6-month Audible Subscription

View the full 21-day schedule here!

Plugging you into the audio community since 2016.
Sign up as a tour host here.