Author: C.L. Schneider
Narrator: Cassandra King
Length: 15 hours 51 minutes
Publisher: C.L. Schneider⎮2018
Genre: Urban Fantasy
Series: Nite Fire, Book 1
Release date: Nov. 30, 2018


Slated for execution, shape-shifting assassin Dahlia Nite flees her world to hide in the human realm. As payment for the shelter they unknowingly provide, Dahlia dedicates herself to protecting humans from what truly lives in the shadows. Moving from town to town, she hunts the creatures that threaten an unsuspecting human race, burying the truth that could destroy them all.   

But the shadows are shifting. The lies are adding up. When Sentinel City is threatened by a series of bizarre brutal murders, light is shed on what should never be seen. The secrets that have kept humanity in the dark for centuries are in danger of being exposed.   

Wrestling with a lifetime of her own deceptions, Dahlia investigates the killings while simultaneously working to conceal their circumstances. But with each new murder, the little bit of peace she has found in this world begins to crumble. Each new clue leads her to the one place she thought to never go again: home.   

Flash Point is the first audiobook in the Nite Fire series.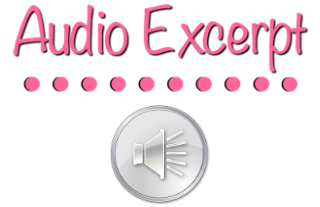 C.L. Schneider is an award-winning author of immersive fantasy fiction, including The Crown of Stones Trilogy and the Nite Fire Series. Born in a small Kansas town on the Missouri river, she penned her first novel at age sixteen on a typewriter in her parent's living room. She currently resides in New York's scenic Hudson Valley with her husband and two sons.
To learn more about C.L. Schneider, and the worlds she creates, visit clschneiderauthor.com where you can read reviews and excerpts, subscribe to her newsletter, and join her Street Team. An active part of the indie author online community, you can often find her on social media, chatting about the daily ups and downs of a writer's life.

Cassandra is a professional actor from New York. She works with a private acting trainer and has been making her way into the voice over world. Becoming an audiobook narrator was a great way to combine her desire to act and her passion for literature. She is currently working on book 2 of the Nite Fire series entitled 'Chain Reaction' as well as a Warhammer 30k fan film called 'Death of Hope'. In addition to reading and acting, Cassandra also enjoys anime, sports, cooking, and traveling.

Oh my gosh!!! All I could think is it can't be over… then I remembered book 2 is already out!! Yay! If you can't tell I love this book.
Seriously C.L. Schneider is amazing!!! Flash Point grabbed my attention from the very first scene. I am super happy I read this book. The writing is exquisite. I felt as if I was in this other world and I honestly can't wait to journey back. Schneider has given each character so much personality and this story just comes to live with every scene.
Cassandra King is great at narrating each character. I can sense the behaviors of each as much as I can hear them. I feel as if I'm right there throughout the entire story. The whole production flows seamlessly. I'm not sure if I've heard this narrator before, but I do know I enjoyed listening to her throughout this adventure.
All and all this is an amazing story. I can't go through all of the characters because it would take too long and I'd probably give too much information, but you will absolutely love Dahlia and her kick-ass crew. They are all amazing. In a world of the otherworldly there is no way to not fall in headfirst. Definitely a must read in my book. Now onto book 2. I'm way too excited!!!
I received this audiobook as part of my participation in a blog tour with Audiobookworm Promotions. The tour is being sponsored by C.L. Schneider. The gifting of this audiobook did not affect my opinion of it.

Giveaway: $25 Amazon Gift Card
Nite Fire Giveaway: $25 Amazon Gift Card


Plugging you into the audio community since 2016.
Sign up as a tour host here.