Author: Errin Stevens
Narrator: Sean Posvistak
Publisher: Errin Stevens
Released: Jul. 17, 2017
Series: The Mer Chronicles, Book 2
Length: 8 hours 39 minutes
Genre: Romantic Fantasy


The sirens of Griffins Bay are in trouble, and the recent slew of royal suicides looks to be the least of their worries.

For one, unless a blood relative of the queen shows up, no one's around to staff the monarchy. Well, except for a whack-job bureaucrat and he seriously won't do. Worse is the community unrest threatening siren society, a problem caused by too many humans in the pool, which means Simon and his off-limit girlfriend will have to run and hide if they want to make more of their flirtation…

The solution doesn't inspire confidence at first, but the Blakes have everything at hand to set their world to rights – namely, a hidden queen, a dead prince, and a facility for human manipulation. Once they find their sea legs, they'll restore order, distribute smart phones, and drive that conniving bureaucrat to a grisly, satisfying end.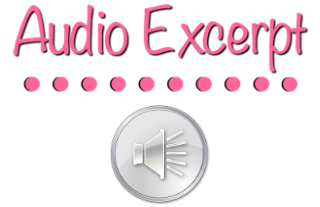 Errin Stevens writes paranormal romantic suspense stories from her home in Minnesota. When not wrestling with unruly narrative – or reading literary and commercial fiction like a fiend – you'll find her poring over seed catalogues (winter) or gardening (the other three days of the year).

Sean is an aspiring game developer who's used his years of work on Youtube to excel at audiobook narration.


Breakwater is AMAZING! I thought the first book was awesome, but the second one out did it by a mile.
This Mer Chronicle has truly surprised me time and time again. The characters growth is substantial, and you will fall deeper in love with each of them. Where a large part of the focus in the first book was on Kate and Gabe, this book expands way beyond them. Don't fret though you are sure to get your fix of them too.
Errin Stevens really did an amazing job with this book. I feel like I experience shock after shock with this story. Errin truly outdid herself in this installment. Sean Posvistak did an amazing job with the narration as well. The emotion certainly was not lost in this story. I felt like I was right there with each character experiencing every adventure with them. The production overall went off without a hitch. Super amazing book for sure!
Seriously if you have not read the first book read it! If you have read the first installment, what are you waiting for? Seriously, had I waited to read this book I would have been disappointed that I hadn't read it right away! Take a step into the adventures experiences by the Blake family and their friends. You won't regret it!
I received this audiobook as part of my participation in a blog tour with Audiobookworm Promotions. The tour is being sponsored by Errin Stevens. The gifting of this audiobook did not affect my opinion of it.

The Mer Chronicles Giveaway: 6-month Audible Subscription

View the full 21-day schedule here!

Plugging you into the audio community since 2016.
Sign up as a tour host here.